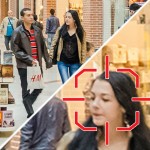 Auto Tracking PTZ Camera for your business or home should be a top priority. You can never be too safe or over protective with your property. Experiencing a theft or violation of privacy can be devastating. For business, It's not just the equipment that will need replacing. The down time while setting up new systems, damage repairs and even worst perhaps lost data or a breach of security to sensitive stored data can accrue an astronomical cost factor. You never think it will happen to you, until it's unfortunately too late. Whether it is your home or your business, mounting surveillance cameras is the one level of security that you should always invest in. Security cameras offer the highest level of preventative security, and can also be set up to record footage around your premises, so you can be aware if something untoward happens. Once a potential thief realizes there are surveillance systems in place, they will usually look for another, much easier target. That's why it is important to invest in top of the line surveillance cameras that won't let you down when and if the situation occurs.
We offer a complete variety of PTZ surveillance cameras from entry level pricing to top of the line PTZ models at unbelievably affordable costs. The cheapest models of surveillance cameras are those which are static and don't automatically track motion. Static cameras may be cheap, but security can be limited. When looking for a surveillance camera solution you can count on, it's best to install automated cameras with track and zoom capabilities. Static cameras are focused on one angle that can often times deliver a weakness in the total view. To get a wider, more detailed scope of surveillance, we recommend investing in an Auto Tracking PTZ camera.
Our Auto Tracking PTZ cameras offer the latest and greatest features in surveillance technology. PTZ is an abbreviated form of pan-tilt-zoom, which are a few of the basic functions of our PTZ camera line up. PTZ cameras are capable of being remotely controlled, in terms of zooming in and changing the directions of the camera view. These advanced functions allow you to control your surveillance cameras as needed. Best of all, it will not limit you to just one angle view after installed.
We recommend Auto Tracking PTZ cameras especially for those who want to secure a wide expanse of area such warehouses, exterior yards, parking lots and more. Our Auto Tracking PTZ cameras automatically detect movement. Once our PTZ camera determines that there is motion, it can zoom into that image, giving you a crystal clear view of what caused the movement. Motion is detected by a change of pixels in the video and therefore, will be flagged by the system.
These images or video feeds are connected to a digital video recorder that is programmed to record data. It will be up to you, how long video data should be stored. Some DVRs can store up to 3 months' worth of footage; others can store data for a longer duration. Speak to a PTZpros.com Professional about which model and type of PTZ camera and DVR will best suit your surveillance goals.
There's never been a better time to invest in a quality PTZ surveillance system like the ones featured in our online store. The old adage is true, "an ounce of prevention is worth a pound of cure." In this case, prepping your property with security measures will certainly limit threats to your business or home. Visit our store now to shop our complete line of quality PTZ cameras.
April 13, 2018
Categories: