Fountain Valley California Security Company
Asap Security is a leading Fountain Valley California Security Company who has been servicing the Fountain Valley and surrounding areas for over 25 years. Focused on Client services in Fountain Valley California we keep our client base monitored so we can insure quick response time for service and insure everyone of our commercial clients is assigned a personal point of contact.
ASAP Security specializes in providing commercial size enterprise business with Access Control, Intrusion alarm systems and commercial grade security surveillance cameras.
Mobile Device Access
For the better safety of your business, we are providing Mobile device access. You can follow any movements or unusual situation in your business so that you can notice monitoring center. This is one of the precocious measures simply because we want to be 100% sure that your business is safe.
We are constantly improving and updating our mobile software in case of any unpleasant situation. Our software is made by well-educated engineers and developers who have plenty experience in the security business.
In case that of an emergency, we are also providing desktop device access so you have many choices how to contact monitoring center and let us know if there is any threat to security.
Fountain Valley Security Camera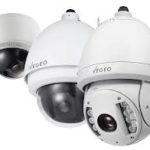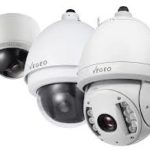 We are providing high-quality security cameras in Fountain Valley Californiaa that are resistant to vandalism. Our wide range of security cameras with perfect resolution will protect your business from any situations indoor and outdoor. Fountain Valley Security cameras are the core of any good protection, and we will provide you with one of the best in the business. We are installing them for everything that your business need. You will be able to monitor your business 24/7, and our cameras are easy to install and will be a perfect way to keep your business safe in any area and any high-risk situations.  Not just that our security cameras are one of the best that you can find in the market, we also want to make sure that they fit perfectly into your budget.
Fountain Valley Access Control
Our commercial access control is the premium commercial access control for any high-security facility. Our software follows the latest trends, and you will be safe with us. For security we are providing multiple access control, so you can use mobile or desktop device where you can monitor any activity. In case of an emergency, you can contact monitor center at any time. Monitoring is essential for the safety of your business, so any movement or action will give us immediate notification.
Since we care about every little detail, we are constantly providing the best surveillance, Intrusion alarms, access control and interactive services, while we are modernizing your security systems to be one of the best in the business, and custom made just for your safety.