Loma Linda Alarm System
If you need a  business Security System installed and monitored, no matter the size, ASAP Security can provide a complete alarm system package that will meet your needs. ASAP Security, as Loma Linda Alarm System provider Has a staff that is experienced and friendly team of security professionals that are here to help you with your commercial security projects. Have a question? Call us today at 866-570-2118 or send us an email at Info@asapca.com
Whether small or large your  business, intrusion security alarm systems play a crucial role in keeping you and your assets safe. But what are the components that go into making an effective home or business security system? Let's take a look at the parts that comprise your security alarm system:
Control Panel

A control panel is the brain of your business security system. The control panel links all of the other security system components, such as the keypads, door and window sensors, and motion detectors. It monitors their status for any activity and then relays that information to you through the keypad, e.g. a door is open and the system is disarmed, or to a centralized monitoring station, e.g. when the alarm is tripped. Control panels can be hardwired or wireless, depending on existing conditions and your preferences. Controls panels that communicate out to monitoring services via a cellular signal are generally considered more secure, since they do not rely on landlines that are vulnerable to being cut.
Keypad
The keypads are the face of your security system. They display the system's status and allow you to interact with the control panel to arm or disarm the system. As a platinum certified Honeywell dealer, we stock a complete line of keypads. We carry both wired and wireless keypads, and even touchscreen keypads as well that are compatible with other Z-wave devices, such as lights, locks, and thermostats.
Door and Window Contact Sensors
Contact sensors on doors and windows help prevent intrusions by notifying your system when a door or window has been opened, then sounding an alarm and notifying the monitoring service. Many newer homes are pre-wired with contacts, but if your home does not have them installed, you can easily add surface mounted magnetic contacts to any door or window. It's important to have them on all entry points, especially on first floor windows and doors.
Motion Detectors
Motion detectors are the eyes of the security system and are designed to detect movement within a building during an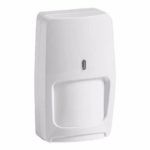 intrusion in case the door or window contacts were not triggered. They are generally built to detect people and not to be triggered by pets, although they could be set off by movement from very large dogs. Security systems are built with stay and away modes, so that the stay mode can be used when you want the alarm armed, but have the motion detectors disabled. This allows people to move freely around the home without triggering a false alarm.
Glassbreak Sensors
Glassbreak sensors are the ears of your business security system and are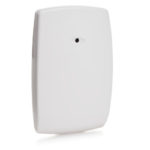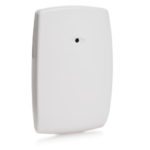 designed to detect only the unique sound of broken glass. They are useful in specific applications, but many people may find that they do not need them if they already have door contacts and motion detectors. One of the downsides to glassbreak sensors is that they are susceptible to false alarms.
Sirens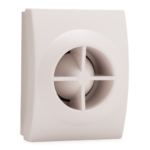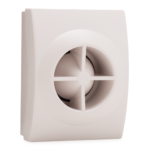 Sirens can prevent an intrusion by delivering a piercing sound that can be heard by neighbors and scare off the intruder. These are the major components that make up every business alarm system. They are effective intrusion preventers on their own or when combined with surveillance cameras, security lighting, smart doorbells, and signage. Security signs and lighting are low cost, yet effective, deterrents. Security lights can be set to turn on when there is motion or even programmed for certain times and events. As a Hikvision platinum certified partner, ASAP Security carries all of the newest cutting-edge security cameras from the #1 manufacturer of video surveillance products worldwide. We also stock the SkyBell, a high-definition video doorbell, which allows you to see video of who is at your door no matter where you are and also interact with the person without having to be present. The video can be automatically recorded and saved. And finally, Loma-Linda Alarm System can be programmed to work in conjunction with smoke detectors, carbon monoxide detectors, and water sensors to help keep you and your property safe.
Did you know that ASAP Security is both a platinum certified Honeywell dealer and a platinum level partner with Hikvision? If you're in the market for an Loma Linda Alarm system, give us a call now at 866-570-2118 and speak with an expert ASAP Security consultant.