Mission Viejo Security Camera
Do you need a commercial surveillance camera system installed? Here at ASAP Security we provide Mission Viejo Security Camera with an extensive lineup of  commercial security cameras Commercial Access Control small, medium, and large sized businesses. We are also proud to be a platinum-partner with Hikvision, the #1 manufacturer of video surveillance products worldwide. Let our friendly and knowledgeable team guide you from start to finish with the design and installation of your new video surveillance camera system. Get started today by giving us a call at 866-570-2118 for a free quote. You can also reach us by email at Info@asapca.com
Out of all of the video surveillance cameras that we stock, we probably get the most questions about PTZ and auto-tracking PTZ cameras. What are they? What can they do? Let's start with the basics:
PTZ Cameras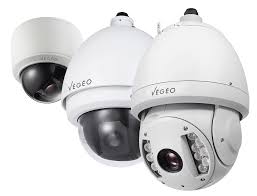 Pan-tilt-zoom, or PTZ, cameras are a type of video surveillance camera that can be remotely operated, allowing the user to move the camera horizontally (pan), vertically (tilt), and adjust the focal length of the lens (zoom). PTZ cameras can be controlled by an operator in a remote location or through automated systems. They can be used as either residential or commercial Mission Viejo security cameras, and are able to record in crystal clear high-definition video. Some of our PTZ cameras even work great in suboptimal lighting conditions thanks to Digital WDR, or Wide Dynamic Range, technology. TurboHD is also available on some popular Hikvision models, which is a feature that sends standard analog HD signals over existing coaxial cables without the need to run new HD cables. Pan-tilt-zoom cameras are extremely versatile, which is likely why they are so popular.
Smart Functionality PTZ
Some of our PTZ cameras include smart functions like line crossing, intrusion detection, and region entrance and exit detection. These functions are generally used to record and log specific events, such as a person entering an area that is supposed to be off limits to them. One of the most exciting features is the line crossing function, which enables you to setup a virtual boundary and to trigger recording when that event occurs. For example, you can draw a virtual "line in the sand" in the user interface, say a precise point located 50 feet from your building. You can then trigger the PTZ camera to start recording when a person walks in one direction across the line, but have the camera ignore them when they walk in the opposite direction. This enables you to come up with a wide variety of creative application possibilities for this smart technology.
Auto-Tracking PTZ
Pan-tilt-zoom cameras that do not require a person to operate them and can automatically detect, follow, and zoom in or out on targets, such as movement by people or cars, are known as auto-tracking PTZ cameras. Instead of needing a human operator, they use specially designed algorithms to detect object movement. For commercial Mission Viejo security camera applications, this means fewer resources are needed to monitor cameras, freeing up personnel to focus on more important tasks. The camera's smart movement technology can also eliminate the use of multiple cameras in the same area. Cameras with auto-tracking PTZ functionality are typically not suited for areas that receive high volumes of traffic. They do, however, work great in areas that have less traffic and visual noise that might distract the auto-tracking functionality, such as a parking lot instead of a busy freeway.
License Plate Recognition Cameras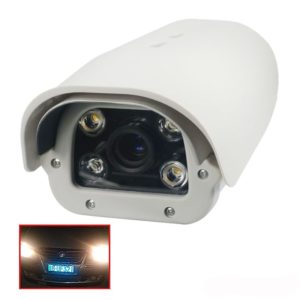 A special type of commercial security camera is a license plate recognition (LPR) camera, which, as the name suggests, is designed to capture and record the license plates on vehicles. What makes license plate recognition cameras different from other commercial security cameras? LPR cameras have to be designed with powerful processors to capture and process license plates moving at high rates of speed, regardless of whether it is in bright or dark lighting conditions. LPR cameras are then able to log the license plate information for later use along with snapshots of the actual license plate. The snapshots of the license plates and accompanying information are then stored as it is automatically made available to search in a user interface. All of this information can even be sent to multiple users at the same time.
ASAP Security is a locally owned and operated Mission Viejo security camera company that serves commercial customers in Southern California. If you have any questions about surveillance camera installations or any other security related questions, please don't hesitate to contact us today. You can speak with an experienced ASAP Security consultant and get a free quote right now at 866-570-2118.